Welcome
---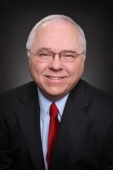 As a premier real estate agent in Raleigh, I am here to provide you with all the resources and information you need to buy or sell real estate.
I am an expert in Raleigh, Cary, Wake Forest, Clayton, Durham and surrounding areas. I've had extensive training in real estate marketing and can offer you knowledge and tools most other agents can't.
Like my page so we can stay in touch on the latest real estate activities in your local neighborhood and you can access premium listings.
Contact us so we can keep you updated on the latest real estate activities in our community and answer any questions you may have.
Thanks and we look forward to assisting in all of your real estate needs!
Tom Menges, REALTOR®
NC-167194
thmenges@gmail.com
(919) 274-5645